Dr. Abiola Shitta-Bey is the medical director and founder of Bey Health Solutions LLC.  She received her Bachelor's degree in Biology with a minor in chemistry from the University of Miami, Florida.  She earned her medical degree at Rutgers Medical College in New Jersey and her Master of Public Health at Johns Hopkins University-Bloomberg School of Public Health. Dr. Shitta-Bey is an actively practicing Obstetrician-Gynecologist who has worked all over the United States over the last decade in both big and small cities as well as urban and rural places. She has settled in the Fort Lauderdale area where she runs a boutique practice to cater to the wellbeing of her community.
She is a fellow of the American College of Obstetrician Gynecologists as well as a member of the American Association of Gynecologic laparoscopists. Dr. Shitta-Bey believes in the empowerment of the community that one serves. She is a continuous advocate for all her patients and practices evidence-based medicine.  She believes in being a good listener and treating every patient no matter their health insurance or ability to pay with humility, kindness, empathy, and understanding.
Dr. Shitta-bey is happily married. She enjoys reading and traveling. Her favorite area to travel to is the Caribbean islands and if she is not working abroad or in the US, she most likely would be found there. She believes in having a mission and purpose and believes that everyone matters.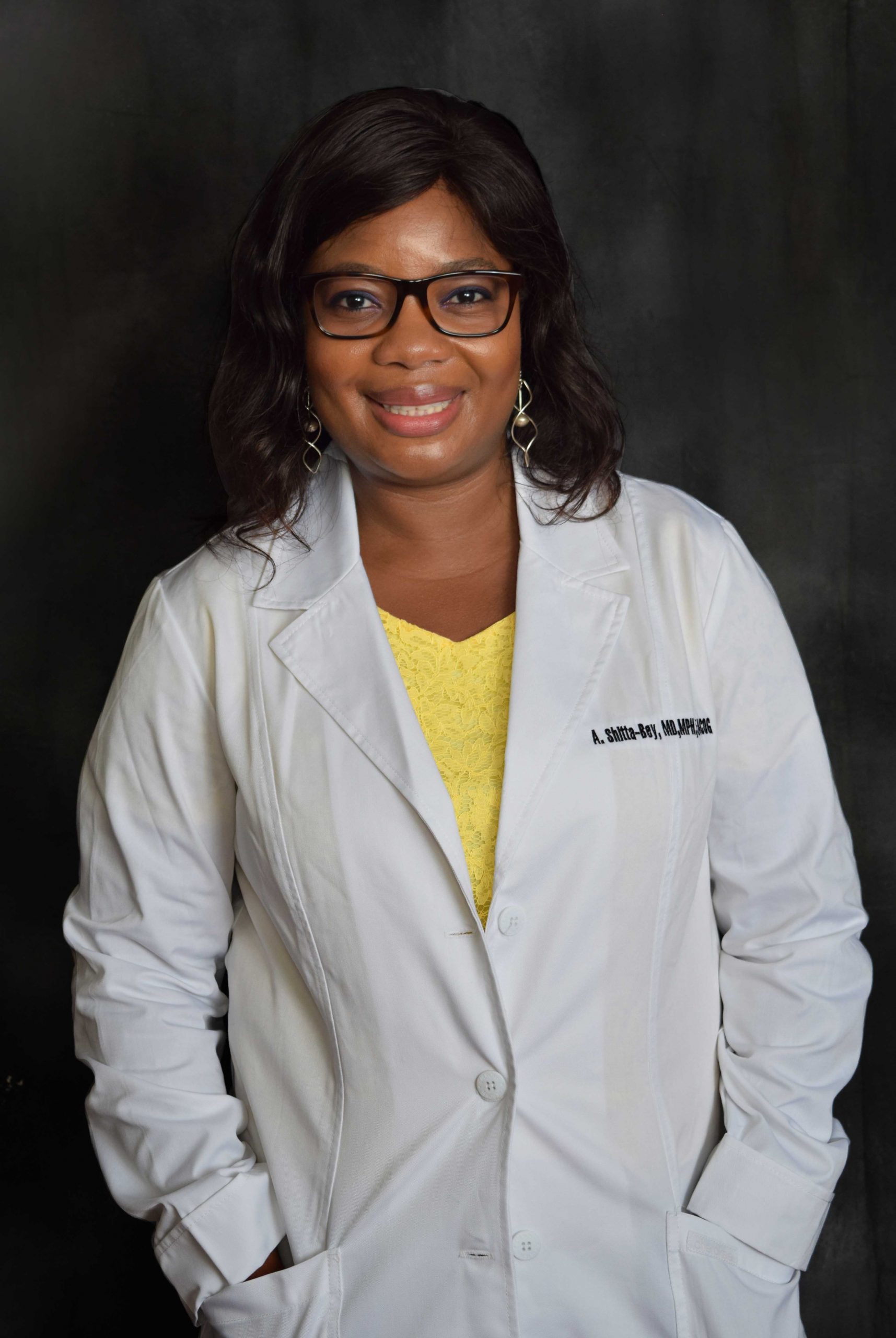 DR. SHITTA-BEY
Obstetrician Gynecologist